The history of the Moustache



The moustache as fashion symbol really came into its own in England following the heavily bearded Elizabethan era. When King James I came to the British throne he was proud of his dapper moustache, which he had immortalised in art. His son, King Charles I, made the goatee and handlebar moustache iconic, and this was copied by every man of fashion when portraits by Sir Anthony Van Dyck went on display. Perhaps it was through sheer jealousy of the monarch's magnificent moustaches that led the more frugally moustached Oliver Cromwell to lead a republican revolution. He not only executed the king, but also one of the king's most loyal followers, Arthur Capel. In a miniature portrait by John Hoskins, Capel has a remarkable moustache: thick, lustrous and swept back and upwards like a pair of looped-up theatrical curtains.
so along with Charles and Byron, they post photos of Dali and...Tom Selleck?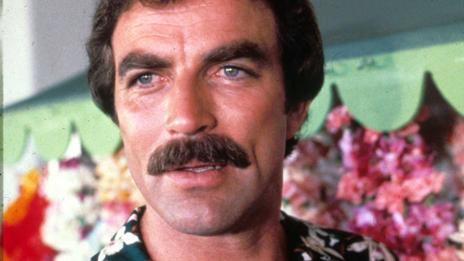 Tom Selleck sported one of the most memorable moustaches of the 1980s in the television series Magnum, PI (Rex Features)
well, as
SavageChickens
shows, that is one powerful moustache...