StrategyPage has the story of the Catholic bishops proposed peace plan
in the Congo, and why it won't work.
Follow the money.
AlJ has the backstory
on one of the insurgency groups there. Again, follow the money.
and SP reminds one that Syria is not the only warzone resulting in "internally displaced" refugees:



February 5, 2017: The UN reported that in the first nine months of 2016 (January through September) armed conflict and insecurity (fear of attack) displaced 547,000 people in Congo. At the end of 2017 there were 1.9 million internally displaced people (IDPs) in Congo.
----------------
yes, it is the UK Mail, but they do ask an important question:
were world leaders duped by fake data to approve of global warming?
Data published by NOAA, the world's top climate data agency, claimed global warming was worse than previously thought. The information was published to coincide with the Paris climate change conference in 2015, where world leaders agreed that...
$100bn be given every year in extra 'climate-related' aid to the developing world by rich nations

Read more: http://www.dailymail.co.uk/sciencetech/article-4192182/World-leaders-duped-manipulated-global-warming-data.html#ixzz4XxGzWyGr Follow us: @MailOnline on Twitter | DailyMail on Facebook
and remember, a lot of the "Climate aid" won't be used to clean up poor countries in the third world: It will end up being diverted into the pockets of local politicians and businessmen...
----------------
BBC:
The Afghan girls with silver Swords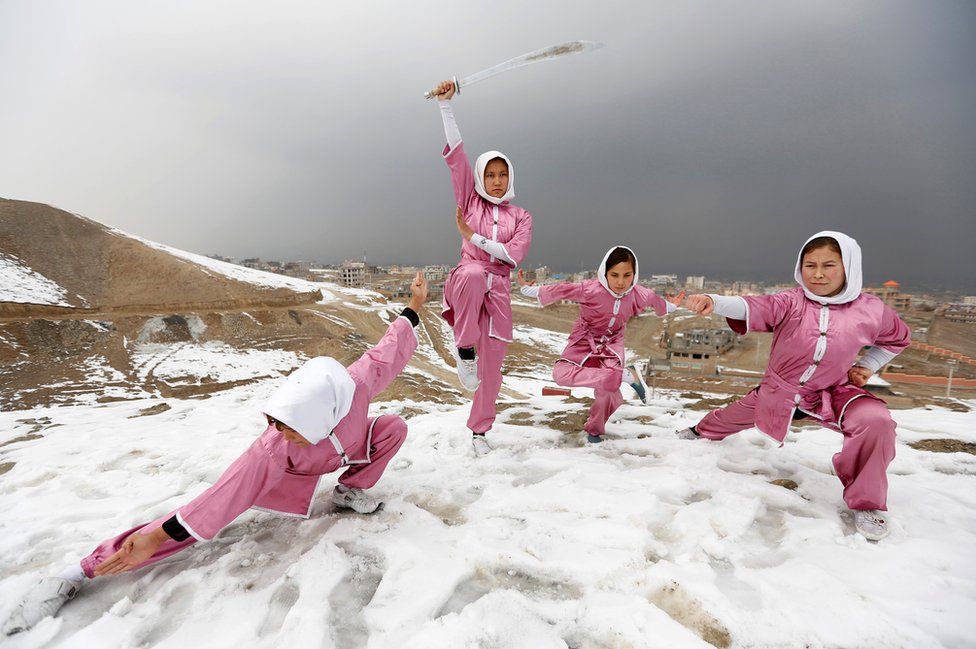 MOHAMMAD ISMAIL/ REUTERS
Led by 20-year-old Sima Azimi, the Shaolin Wushu club practises on a snow-covered mountaintop to the west of Kabul.
Developed from ancient Chinese martial arts, the sport of wushu sees these young women moving fluidly, slicing the air with silver swords.
taught by a woman who learned this Chinese sport when she lived in Iran...
-----------------------------
Right out of the
Little Shop of Horrors
playbook:
How did pitcher plants evolve to eat bugs?
------------------
and
LadyGaga does it again: BBC report.
but until I get a better video to post, you'll have to follow the link to YouTube