Fox is now a dirty word...
LINK
McDormand won the award Sunday night for best actress in a drama film for her role in "Three Billboards Outside Ebbing, Missouri."
She was bleeped as she thanked her studio, Fox Searchlight, and then again when she said the word "shift."
She was speaking about how she keeps her politics private "but it was really great to be in this room tonight and to be part of the tectonic shift in our industry's power structure."
however, ordinary swear words are okay:

However, there was no bleep to be found when she later used a slang term for excrement.
I like MacDormond: She is "normal looking".
Yes, I know Three Billboards is a crime drama, but since I haven't seen it I can't say if it is a cliche or not. But casting a middle aged actress who appears like a middle aged mother is a refreshing idea.
But anyway: I am probably the only one on earth that doesn't like Hallmark films and the Hollywood "romance" chick flicks, where beautiful women seek men, who have to be similarly beautiful and sympathetic to women's feelings and have stayed single somehow long enough to be a love interest in a 30s something feminist.
Reality check: Can you really tell these folks apart?
Guess I've been living in Asia so long that all white folks in films look alike.
Exception is black comedies: Get Out for example.
Well, anyway, McDomand got blasted for wearing a modest dress...
apparently all those virtue signaling ladies there preferred to wear black, but it didn't stop them from having dresses cut open to show their cleavage.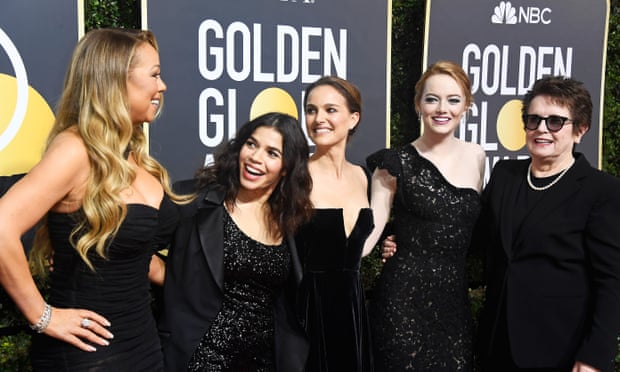 Photograph: Frazer Harrison/Getty Images
Hmm... isn't wearing sexually explicit dresses considered sexual harassment of men?
or do only pious folks and Muslims think this way?